Rover 400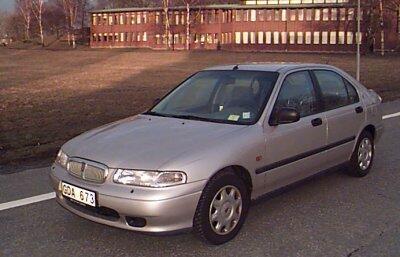 A 414 from 1998.

This 400-series was introduced in 1995. Before that the 400 series was the four door sedan model of the old 200 series.
There are basically three models: The 414 is a five door hatchback, with the 1.4 litre Rover engine. The 416 Sedan with the 1.6 litre K-series engine and the 420 Sedan with a 2 litre Rover engine.
A facelift was launched in the autumn 1999, and the model is after that that called Rover 45. It's looking more like the Rover 75.