V8 in Rover 75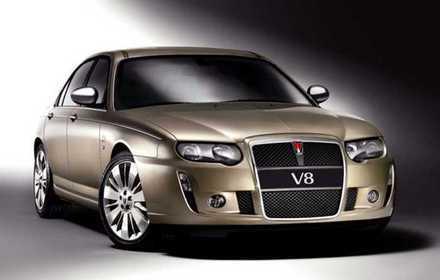 new flagship - a Rover 75 with a 4.6-litre V8 engine. Along with the new engine there has been an essential redesign of the front and grille of the Rover 75.
Basically this is the same Ford-engine as in MG ZT 260.
This new enginealternative of the Rover 75 has been much awaited amongst Rover-friends all over the world, that still remember the V8-powered P5, the P6 and the SD1.
The new V8 delivers 260 Ps and gives the Rover 75 a top speed in excess of 240 km/h with acceleration to 100 km/h in less then 7 seconds. The V8 delivers its power to the rear-wheels.
The sales of this new car will start in the UK in May 2004 and later the same year in the rest of Europe.