The last P6B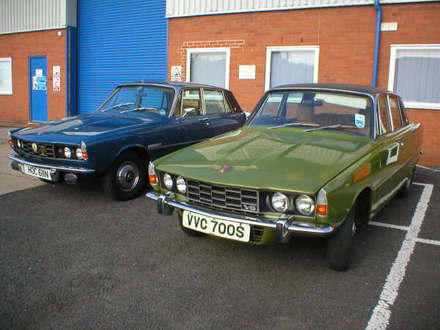 This 3500S was built on 19th March in 1977. The car at the back is a 2200SC
Mark Gray in the UK owns the last built Rover P6, this beautiful Avocado 3500S. The car was built on 19th March in 1977 according to the heritage certificate. The certificate also states that it was the last P6B tthat was built.
It has now been confirmed by the staff at Gaydon that the car is not only the last built P6B, but in fact the last P6 of any variant to come off the production line!
The car was in the Heritage museum for many years, but now it belongs to Mark Gray, who has put it back on the road.
- It only has 12,800 miles on the clock and drives like a new car, says Mark.