P6 1969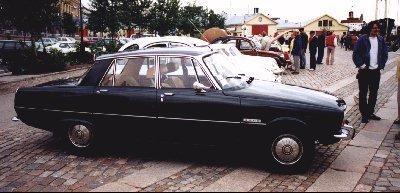 In 1994 Karl-Gustaf Krantz, from Gothenburg in Sweden, bought this P5B från 1969. Then it had been on the road for about 6850 km!
The car was sold new in France, which can be seen by some details, as the yellow headlamps for instance.
Now Karl-Gustafs wife use the car as an every day transport and now, summer 1997, it's been running about 34 000 km, and it's still in excellent original shape.