P2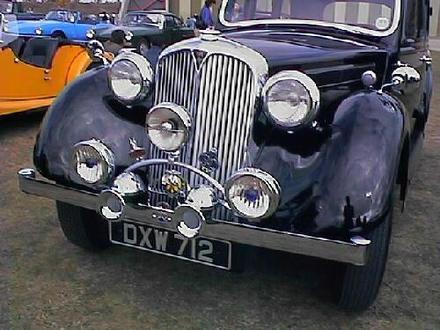 This P2 belongs to Dennis Harris in UK.
The plans were to rapidly build a new postwar car that took advantage of some of the American developements mainly in design from 1942.
The American industry had an enormous advantage of design and developement since the USA joined the war years later than the European countries. This was a great challenge.
The first plans of Maurice Wilks, chiefdesigner of Rover, was to use a new four cylinder IOE-engine built as prototype before the war and proved good in many tests, in a widened pre-war body updated with a new full-width front end.
Several full-scale claymodels were built, but they all seemed comical grafted, when compared to the modern American cars with which they had to compete.
So the plans for the P2 was soon abandoned.