Rover 14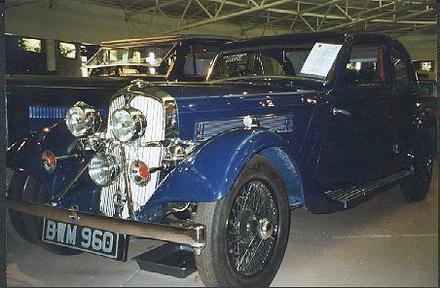 This picture of a Rover Speed 14 from 1936 was shot by Martin Hooper at the British Motor Heritage Trust Museum in Gaydon, Warwickshire, England
In 1932 the bank decided that their appointed accountant, Howe Graham, should have an decisive influence over the Rover company economy. Spencer Wilkes was appointed managing director and Howe Graham head of economy.
A new company-strategy was made up: Rover was to produce long series of small and cheap cars, but also short series of exclusive and expensive cars. Comfort and quality would be better than the average and production would be as smart as possible. As many parts as possible would be used in as many models as possible.
From 1933 a full range of cars developmed by the Wilks brothers were at hand: 10 HP, 12 HP, 14 HP and Speed 14. With these new cars an era of prosperity for Rover started.