The Five-millionth Rover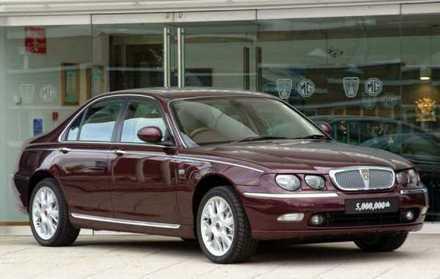 The special five-millionth car will be kept by the MG Rover Company and used at special occasions during 2004 when 100 years of car production will be celebrated in many ways.
But a number of replicas will be built and sold to the public. They will have the same speecifications as the five-millionth car, and will be sold at a favourable price.

For the occacion of building the five-millionth car the MG Rover Company has made a great effort to collect statistics of carproduction.
You can see the statistics here.