Range Rover in snowy Iceland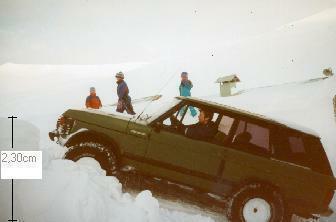 This Range Rover from '72 and '85! belongs to Ingibjörn Steingrímsson.

It´s model ´72 green color, changed height and tyres. Lifted the body for about 50mm and 20mm under the bump stop. Recently I switched bodys. Instead of the green two doors I put grey four doors body from 85 model. It looks better and is more comfortable to travel in. The wheels are 15"x10" and tyres 12 1/2"x33".
Ingibjörn Steingrímsson
Read more about the bodyswap!