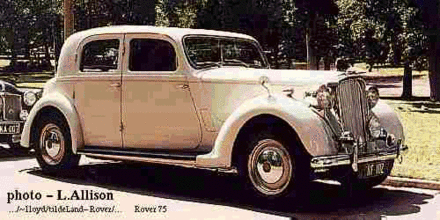 The picture is taken by Lloyd Allison in Australia.
Rover P3 prototype

Rover Twelve Sports Saloon 1947. This one was a prototype, the model was not introduced until 1948.
Rover P3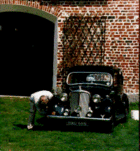 This P3 from 1949 was a consular car in Cyprus
until it was brought back to England.
The photo was shot at the 10th anniversary of Rover Club of Sweden in June 1997.
Indisk Rover P3
Sarojesh Chandra Mukerjees P3 from 1948 in front of the Victoria Memorial, Calcutta's most prominent landmark.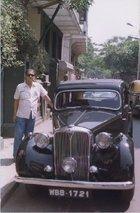 This Rover P3 has been in the family since bought new in 1948. Here is Sarojesh Chandra Mukerjees father beside the car.

This P3 from 1948 belongs to Sarojesh Chandra Mukerjee in Calcutta, India. It was bought new by his grandfather, belonged to his father and now it's the favorite car of the third generation Mukerjee!

This car has now been overhauled, and received the highest rewards in the Statesman Vintage and Classic Car Rally in Calcutta on January 16th 2000.

The Rover from 1948 is seen together with another of the family gems: A Dodge Kingsway Deluxe from 1954. This Dodge was the first car Sarojesh Chandra Mukerjee's father bought.
Prizewinning Rover P3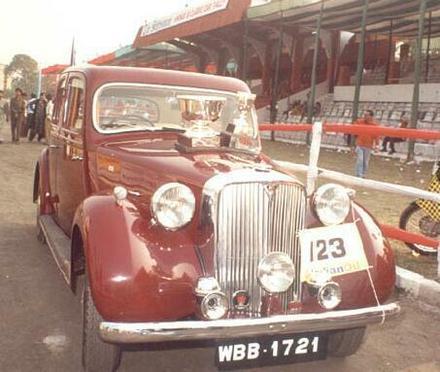 The Mukerjee' P3 from 1948 with the two awards won in the Statesman Rally 2000.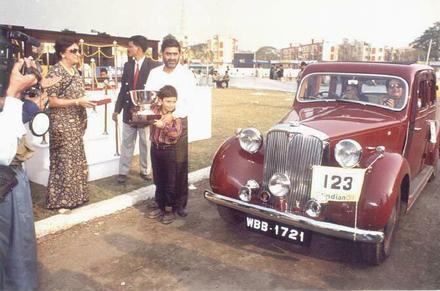 Sarojesh Chandra Mukerjees recieving the highest award of the Statesman Vintage and Classic Cars Rally in Calcutta January 16th 2000.
Barry Lafbery's Dream cars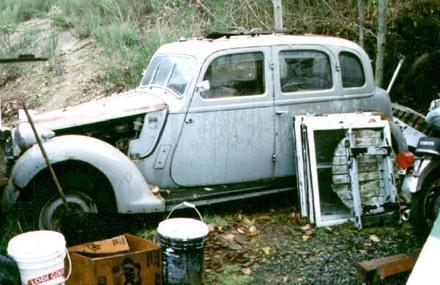 This P3 6 Light from 1949 is the dreamcar of Barry Lafbery in Canada. Barry is going to bring it back to it's former glory.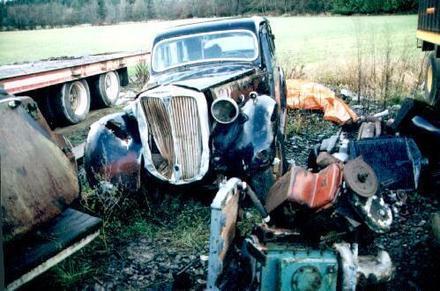 The black one is a 1948 6 light in very poor condition and beyond saving to it's original condition, there fore it may become the basis for a special, a project I have had in my mind for several years.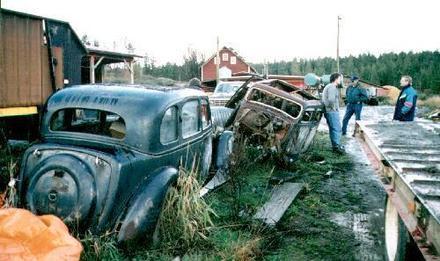 The other one parked next to the black one is as you can see beyond all hope but it will yeald a few parts, such as a couple of doors, a back axle and an engine and tranmission.
Barry Lafbery, Membership Secretary of Rover Car Club of Canada. Mail him at: lafbery@telus.net
Now with these cars: 1949 6 Light P3 *2 (the dream come true), 1963 P5, 1971 P6B (the daily).