MGTF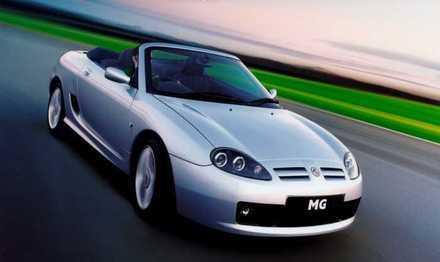 The first details of the new MGTF has been revealed. The MGTF is successor to Britain's best selling MGF sports car that it will replace in February 2002 and it is styled by MG Rover Group's renowned designer Peter Stevens. The TF has evolved from the popular MGF and features a new exterior appearance, an all-new suspension design, higher performance K-engines and a host of new paint, trim and hood colours.
Four models now give customers a progressive range of performance, power and specification. Designated by numbers close to their power output the four-model range comprises the 1.6-litre TF115, the 1.8-litre TF135, the TF120 Stepspeed sports auto and the range-topping TF160.
The new MGTF will debut at the Brussels Motor Show in January 2002 and sales in the UK starts in Fabruary 2002.