Graber Tourer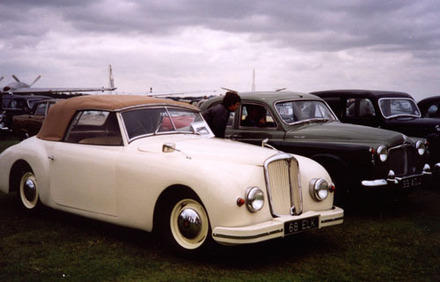 Graber Tourer at Rover Millenium Rally 2000.
In 1948 one of the owners of the Swiss Rover-agent, Mister Voster, succeeded in buying a new P3-chassis from the Rover Company. Immediately he handed the chassis over til coachbuilder Graber in Zurch and here's the result.
The Graber Touer was shown at the Geneva Motor Show in 1949 and mister Voster used the car himself during a number of years. After that it passed several owners until it was sold to the UK in 1962.
It showed up at the Rover Millenium Rally by the Imperial War Museum close to Cambridge in 2000. It was in excellent shape.
This car is the only known special coachbuilt car on a P3-chassis.