Rover 220GSI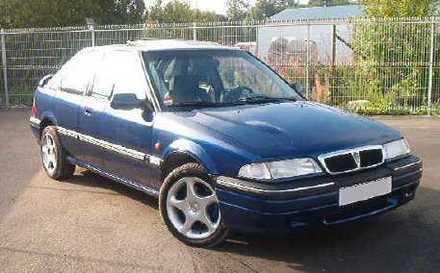 This Rover 220GSI from 1995 belongs to Leonid Malikov in Estonia.
Leonid writes about the car and himself:
As for me, I'm a (mostly happy) owner of Rover 220 GSI 3-door hatchback model, manufactured back in 1995. I guess it's the only one of the kind in all three Baltic states.
The car is equiped with all extras excluding maybe board computer (was not fitted to 200/400-range in those years). Sport suspension & exhaust, real leather interior with Recaro seats (stock) and air conditioning are inside by default.
A great car, though driving it during harsh Baltic winters couldn't be considered a pleasurable experience... In addition, front axe is too heavy (because of 2.0-litre twin-cam petrol engine, though it's fully aluminium-built) and thus impaires considerably driving pleasure.