Streetwise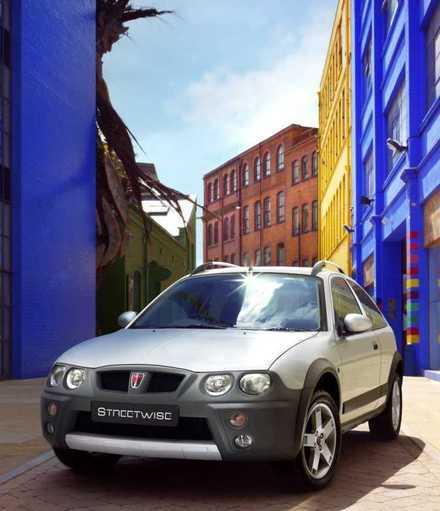 The old Rover 200-series from 1996, facelifted as Rover 25 in 1999/2000, will get a new facelift in August 2003. Now it will be called Streetwice and look much like the popular small SUV's.
These small cars are very popular among customers all over Europe, but neither Rover 200 och Rover 25 have sold as much as expected. The MG Rover company has thuroughly researched the market, including showing the car to focus groups with positive responses. The company is confident this car has a great potential.
The fact that MG Rover now launches both the Streetwise and the CityRover is evidence that the company now emphasises the small car market to increase sales.
At launch in late August 2003 Streetwise will be sold in three different trimlevels. It will be equiped with either the 1.4, trimmed to 84Ps or 103Ps, K-series petrol-engine or the L-series diesel of 101Ps. All these engines come with a speed manual transmissions.
Later it will also be delivered with the 1.8 liter K-series engine and Stepspeed CVT automatic transmission.