SD1 Vanden Plas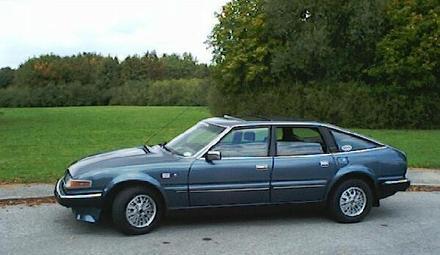 Peter Bäckström's SD1 Vanden Plas.

Peter's Rover SD1 1978 has been professionally renovated all through and the colour is original Rover Moonraker Blue. The seats are darkbrown velour, while the doors and the facia is covoered with a yellow carpet. The headlamps are moved forward. The original -78 bumpers are exchanged for those from 1982. The roof is exchanged for one with an original sunroof.
The BW65 gearbox is changed to a manual 5 geared. At 100 km/h the engine runs at 2000 rpm. There's SU carburettor with manual choke instead of the orinal Stromberg. You can go more than 10 km per liter petrol on the country roads.
This is one of the best kept SD1-cars in Sweden - and it's actually for sale!