Rover 825 från 1996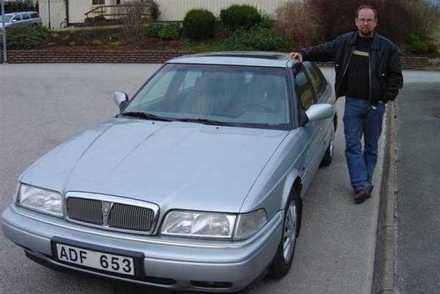 Rover 825 Si from 1996 with owner Peter Zrinski.

This Rover 825SI, automatic, from 1996 is owned by Peter Zrinski in Sölvesborg, Sweden.
The cars is as new, very well maintained, and only has 100 000 km on the clock. Unfortunately the cylinder head gasket is blown. The car has been on the road since February 1998. The engine is a V6 giving 129 kW.